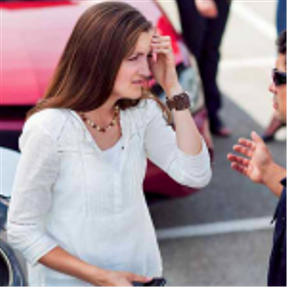 "Our office works with many attorneys. Our referrals are based on the past results of those attorneys that we have come to trust."
After a motor vehicle accident you will get a call from the at fault party's insurance company. You may need a good attorney who will look out for your interests. The at fault's insurance company will try and offer you a settlement after a company representative is sent out to take pictures of the accident. What many accident victim's do is take the offer. However, in many cases they won't offer you everything you deserve because they represent their company's financial interests.
We work with many trusted attorney's we have worked with in the past and have come to trust. The Attorneys we work with will take the case on a contingency basis which means you will only owe a fee if when they obtain financial compensation for you.
We will work closely with the attorney of choice and provide them with the professional documentation necessary to help resolve your case. Only with this documentation can your attorney get you the maximum amount of compensation you deserve.
Free consultation and no obligation. Just ask us and we'll give you some great trusted referrals."