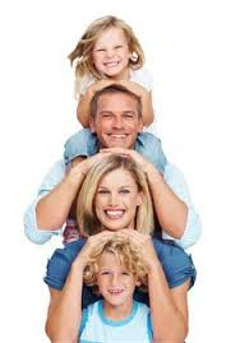 "THERE ARE A GROWING NUMBER OF PARENTS WHO ARE SEEKING ALTERNATIVE AND NATURAL CARE FOR THEIR FAMILY."
Chiropractic care for children is a therapy that addresses the health needs of growing children through natural chiropractic health care. Although the basic premise for chiropractic care is the same whether the patient is 80 years old or 8 months old, the ever-growing and changing active little bodies of children have distinct needs depending on their stage of development. Children respond much faster to chiropractic care than adults do. They have not subjected their bodies to the same years of abuse that we have. Another major difference is that pain is not a primary system. This can make it more difficult for parents to know when kids need to visit their chiropractor. There are certain "clues" that we can watch for to understand this, such as postural changes, being off-balance, and running with a limp.
As the child begins to participate in regular childhood activities like skating or riding a bike, small yet significant spinal misalignments (subluxations) may occur. If neglected, the injuries during this period of rapid growth may lead to more serious problems later in life. Subtle trauma throughout childhood will affect the future development of the spine leading to impaired nervous system function. Any interference to the vital nerve system will adversely affect the body's ability to heal itself.
Chiropractic for kids will vary as much as chiropractic for adults The amount of force used and the specific techniques utilized vary depending on the unique needs of individual children and what stage of development they are currently in. As mentioned above, it is often difficult to know when your kids need to see the chiropractor because they do not generally present with pain. To help with this issue, we recommend setting regular Well-Child visits, the same way you would with your dentist and pediatrician. These help catch minor issues before they turn in to major problems and allow kids to truly maximize their healthy potential.
Throughout childhood, the chiropractic lifestyle offers choices and benefits for your greater health and well-being.