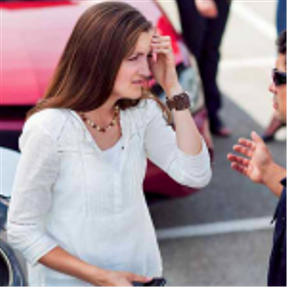 "Little or No Cost in most cases."   
"Our Chiropractic team has experience treating Automobile Accident Injuries as a result of the auto accident and we can help you be a service as a referral source for California State Insurance agencies."
Sometimes help is needed! At times it can be risky driving on the highways of California. There is always a risk of an accident. Whether it is a small or large accident you should always be prepared. California law states that every driver shall show financial responsibility for their own vehicle. Most people purchase auto coverage in order to accomplish this. There are many California auto insurance agencies to choose from. Auto Insurance assists in paying for costs related to injury and damage to the vehicle(s) involved.
Some common terms:
Deductible – Most policies have a deductible. A deductible is the amount that one pays before the insurance company pays anything on the claim. Typically the higher the deductible the lower the cost.
Policy Limits - The limit is the most a company will pay on a single claim. They will not pay anything above this amount.
Coverages — Everything that your policy covers and will be responsible for covering.
Exclusions — Whatever your policy does not cover and will not be responsible for covering.
An auto policy is a contract between you and an insurance company that explains costs. Coverages and exclusions. Always review applications to make sure coverage, policy limits, deductibles are what is necessary and suitable. It is important to be familiar with your policy in the chance it becomes necessary to file a claim in case of an accident. Be familiar with what is covered or excluded. Compare policies- Automobile policies differ. Get multiple quotes. Enlist the help of an agent. It is ultimately your responsibility to choose the policy best for you. Any questions or complaints:
Contact the California Department of Insurance (CDI)
They are the state agency that regulates the insurance companies. They protect the right of the consumer as well. They can be contacted at: 1-800-927-4357 www.insurance.ca.gov