"Our chiropractic office team may be able to help you with your Auto Insurance Claims, let us know if you would like this service."
Which Insurance should I file a claim with? Pro's and Con's?
If you are not at fault for the accident, you have the choice of either insurance company to use. So this means you have the choice of the insurance company which you wish to file your insurance claim with for your car repair. There are pro's and con's to each.
The pro to filing the insurance claim through your company is that it will be typically a little faster if there was no question about the liability. The con is that there is typically a deductible involved, which you would be responsible to pay according to what is stated in your policy.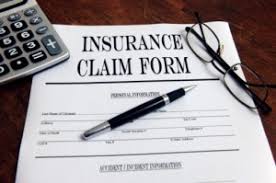 You would be reimbursed later by the at fault insurance company for that amount. However, if you only have liability coverage on you policy, then you would not have this choice. In this situation, your automobile claim would need to be paid by the at-fault driver's insurance.
The con is that it may take a little longer. In order to go through the at fault parties insurance company, they must first make a determination of liability which could take a week or more. However, the pro is that you would not be out of pocket for the deductible.
What if the at fault party does not have insurance or is under insured?
If the person who was responsible for the accident has no insurance coverage or is underinsured(meaning not enough coverage to complete your repairs), then you would be protected by the uninsured motorist coverage that you should have in your own insurance policy. Depending on the circumstances of the accident, you may be responsible for the deductible.